PLEASE NOTE: Open for prepaid ticketed events and preorder pick ups.

Come for engaging visits and to browse soul-soothing locally grown and made lavender goods unique to the farm. Take a country drive with little traffic for special farm experiences.
The farm opens seasonally. In the spring and fall come for field-side demonstrations and plants for sun-loving gardens. June Bloom Open Farm Days! That's when the lavender really shows off. Lavender lovers get in the spirit during the Holiday Open House in December. Sip and nibble lavender-y laced treats. Sign up to be a glassblower for the day. This holiday season, choose local gifts only discovered here.
Enjoy easy ways to learn and shop for calming and soothing lavender for body, garden, gifts, home and weddings.
1) Shop online & enjoy farm pick up on Wednesdays from
4 pm – 6 pm.
2) Farm to you. Order to have items shipped to you or to a loved one.
3) Stay tuned for the 2022 Schedule of Events coming soon to include the June Bloom Open Farm Days.
Be sure to sign up for the Lavender Letters and be the first to receive the event announcements from the farm.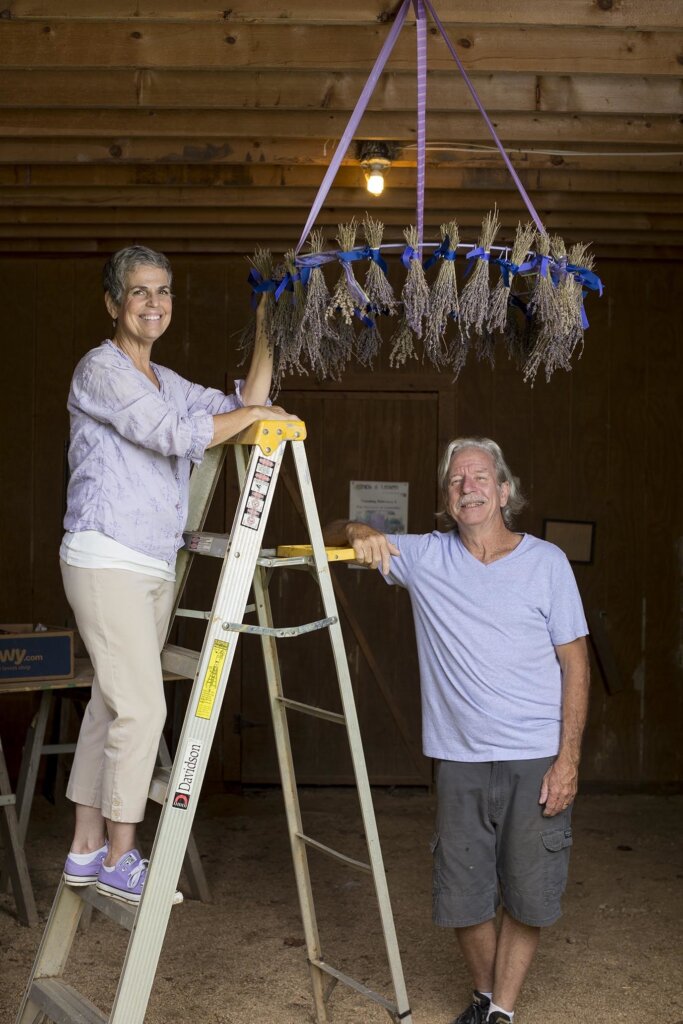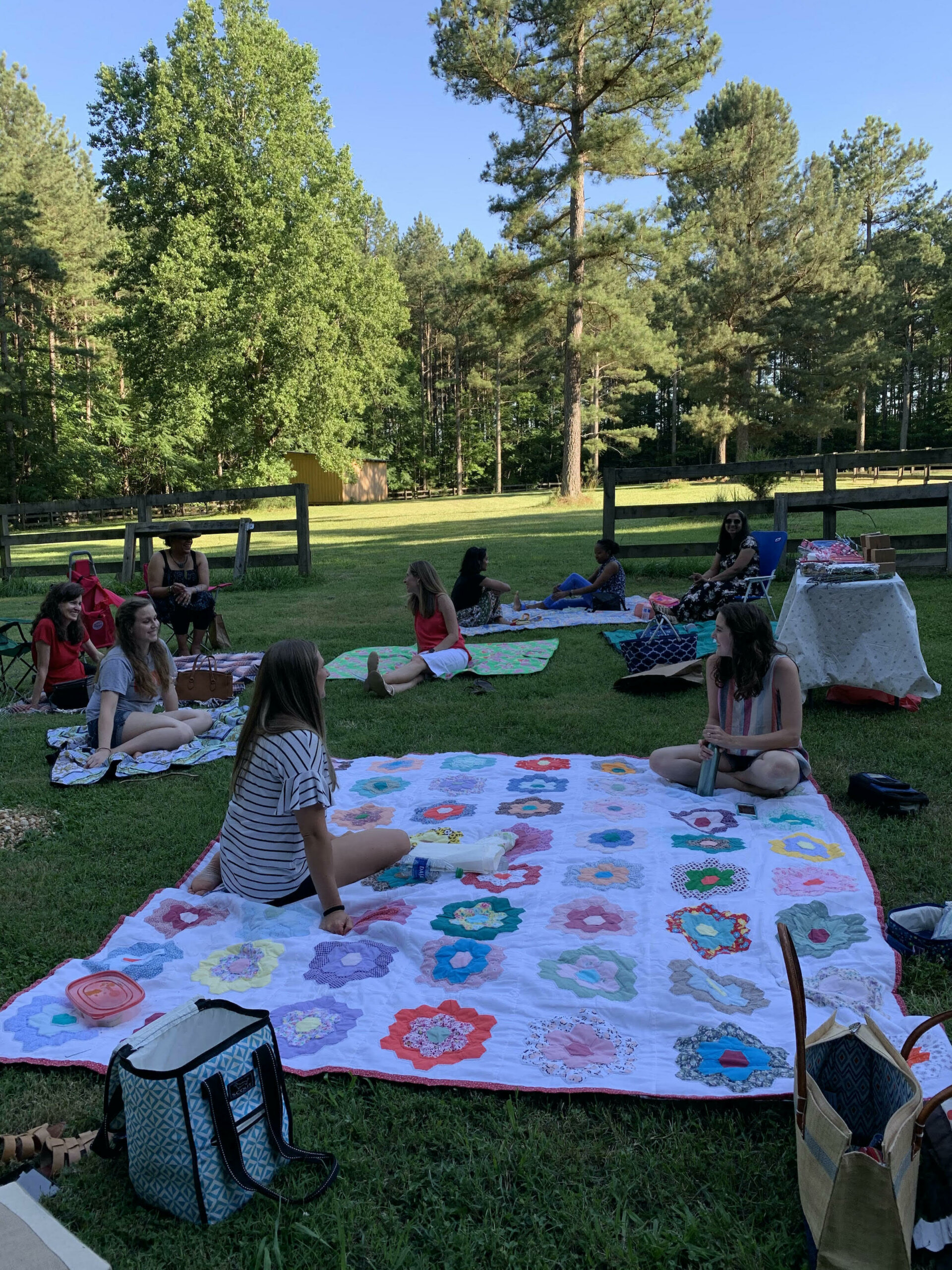 Holiday Open House & Glassblowing Workshops
Visit the farm! Celebrate local lavender.
Be a glassblower for the day.
The shiny new Lavender Love Shop will make its debut.
Browse for unique and many one-of-a-kind North Carolina grown and handmade gifts.

Get a glimpse of the farm when the lavender is snoozing in the field and the sweet scent of lavender prevails on the small family farm.
Decorated for the holidays, sample lavender goodies, sip lavender hot chocolate, visit with farm hosts and lavender lovers from near and far.
Sign up to be a glassblower for the day to create your very own custom holiday ornament. Space is limited, so don't delay and register today.
Discover local lavender items for the body, garden, gifts, kitchen, home and weddings too. Attendees may even win a farm-related door prize!
Limiting capacity with your health and safety top of mind, timed tickets are required to visit.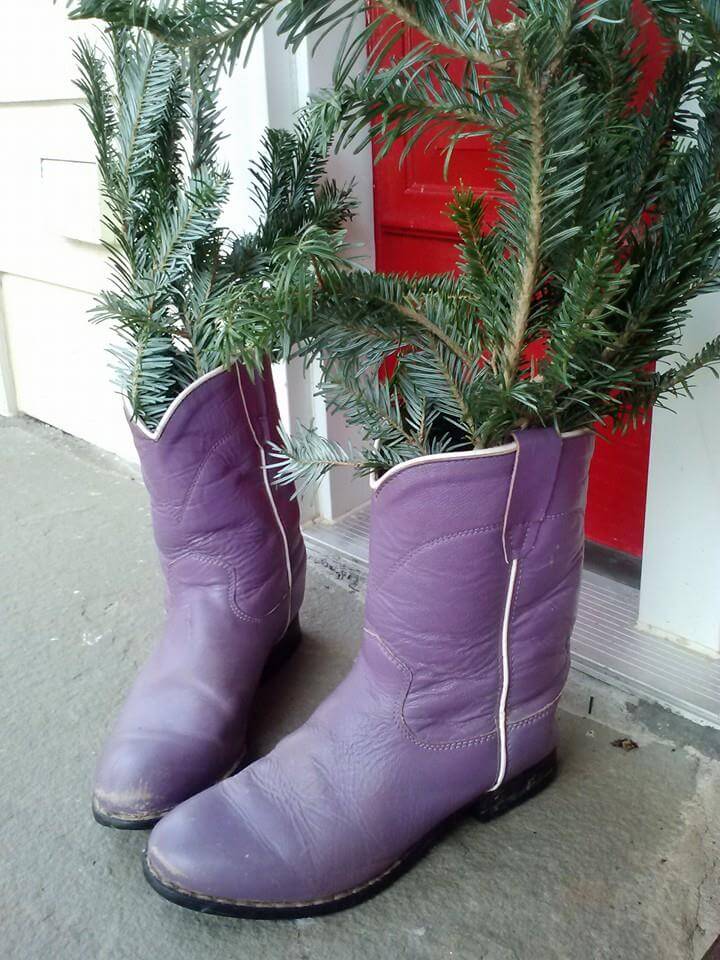 Fall Farm Visit & Pumpkin Glass Blowing Workshops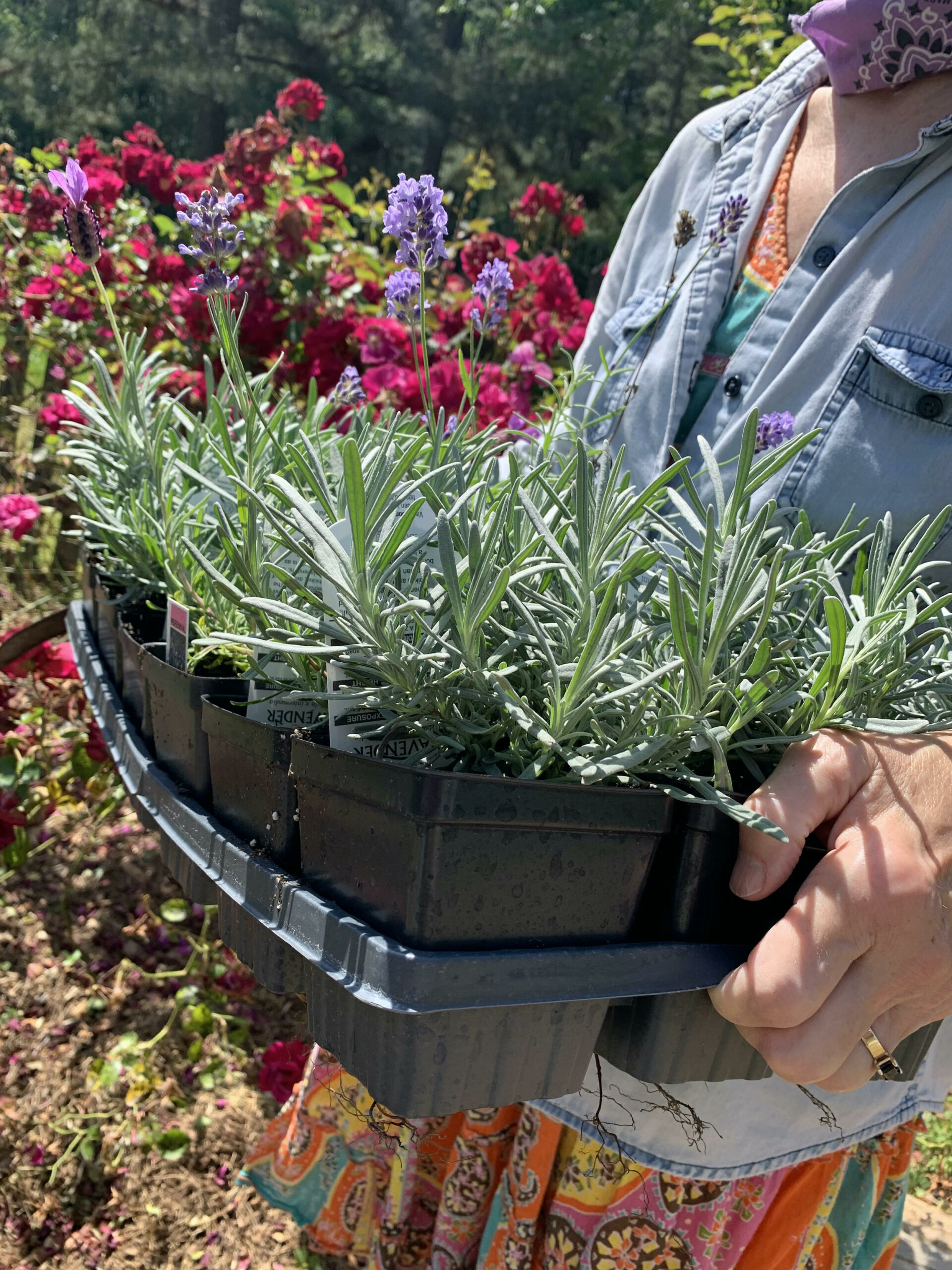 As summer has drifted to late summer, our thoughts turn to the fall garden. Too soon we know! We're just thinking that maybe, just maybe you need a little something to look forward to. Our aim is to continue to offer a healthy, wholesome and engaging experience all wrapped up in a comforting lavender scented breeze. 
Could your soul use a lift? If the weather is nice that day, you're welcome to bring a picnic or snack to enjoy while you're here. There's an easy mowed trail for wandering and time to shop the farm's open-air Lavender Garden Market. In addition to the wide range of lavender plants ready for your garden, you'll also find the farm's line of soul-soothing handcrafted goods for the body, gifts, home and weddings too.
Limiting capacity and with your health and safety top of mind, the farm will open for Pumpkin Glass Blowing Workshops on Friday & Saturday. The Fall Lavender Planting Clinic is Saturday, September 25. Timed tickets are required to visit.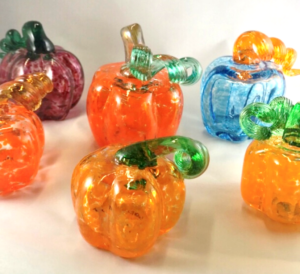 June Bloom is your opportunity to get out into the country, reconnect with your family and friends, enjoy the fresh country air, this charming farm – and just breathe. 
Outdoor experiences feel easier these days and we're excited to open the farm to you, your family and friends. Since there is still uncertainty around COVID, you must reserve a timed ticket to visit the farm. Choose General Admission to enjoy time on the farm as you wish. Enjoy a picnic! While you're here, maybe take a farm tour with the owners to learn how to plant, harvest and preserve this amazing, soothing and sweetly scented herb. Tours will happen throughout the day.
Come to craft with lavender with the assistance of farm Ambassadors. New this year, nab one of the limited spots to paint a barn quilt square for your garden or home. Also new, make a glass blown hummingbird feeder. Discover hundreds of lavender plants and proven varieties for southern gardens ready to take root in your yard or a favorite container. You may wish to visit the Lavender Garden Market which will be stocked with handmade lavender items lovingly made in small batches to soothe body & soul, for the, garden, gifts, home and weddings too. Lavender items are created from the crop grown using natural practices where no synthetic chemicals of herbicides or pesticides are used. You will find many one-of-a-kind items unique to Sunshine Lavender Farm.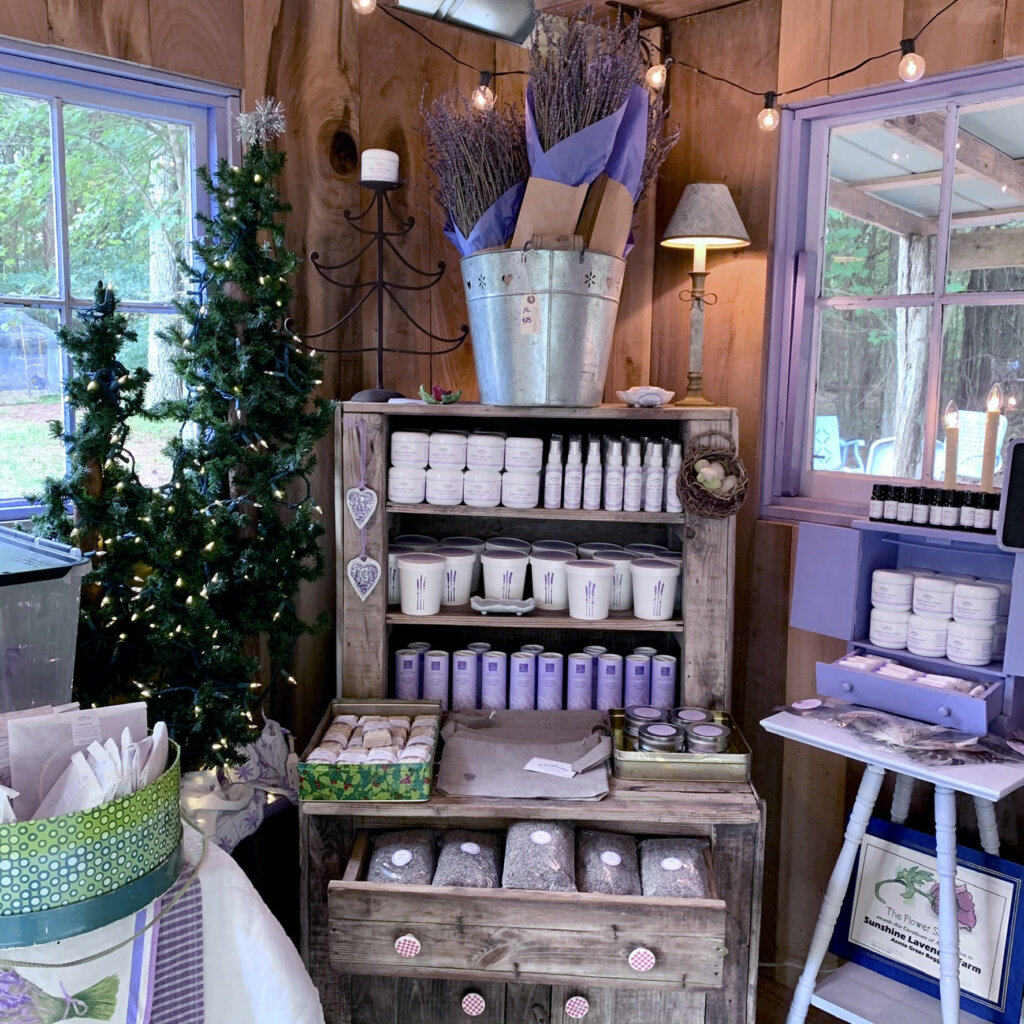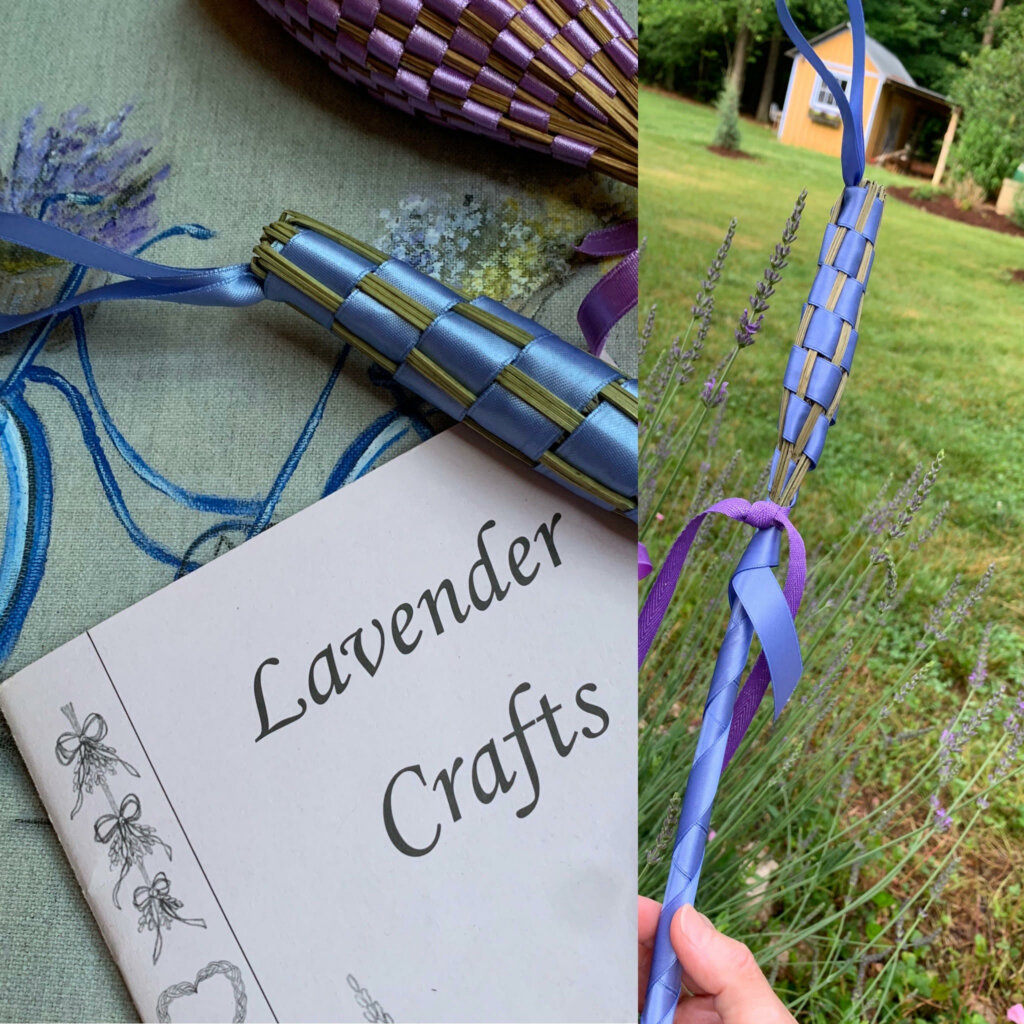 New Workshop! Paint a barn quilt square! 
For your garden space, a porch or for indoors, when you join this 2-hour workshop, you will choose from a variety of designs and paint colors to create your very own quilt square art at the farm. With the guidance from a local expert, this workshop is suited for adults and for children who will be accompanied by an adult. Space is limited. Register TODAY.
New Workshop!  Back by popular demand! 
A local master glass expert who led a very popular (and sold out) December 2019 ornament workshop will be on the farm again. During June Bloom, learn about glass blowing with three other guests, choose your color combination and create your very own hummingbird feeder. Space is very limited. 
Create a fresh lavender wand, basket or mini wreath (fondly called a fairy crown by some) from various shades of sweetly scented fresh lavender stems and stuff a sachet with preserved lavender to take home.
Calling all artists! Painters, are you looking for a plein air experience? Need a place to share your music? Please consider joining in.
The farm has invited other community partners and like-minded small businesses to consider a return to enhance your June Bloom experience. Follow updates here as plans evolve.
The Poultry Palace is home to a lovely flock of hens and will be clucking in celebration of your farm visit too.
You must get a timed ticket to reserve your spot for yourself, family and friends. You will be asked to check in upon your arrival. Your support of the farm is greatly appreciated.
The farm is quite small, and a truly humble home. In its second decade, there are some grandmotherly plants that are holding on (we don't have the heart for taking out plants until they are fully expired). You'll discover that the farm is feeling spry with oodles of young lavender plants, both in the front field and near the barn.
How did this event come about? The open farm weekend was originally planned as a thank you to the farm's loyal farm friends and a means to invest in those who help to harvest the lavender when the field is ready. The farm is open just a few days a year. In June, during June Bloom, while the lavender is in bloom, and just before the crop is harvested, then again in December for the Lavender Holiday Open Farm Day. (Stay tuned.) For your comfort, bring a quilt or lawn chair. A hat, water bottle (working hard to be a zero waste/no single use plastic event), sunscreen, garden shears and of course your camera too. No pets, please.We look forward to seeing you on the farm soon!
The Allure of Lavender at Pharsalia 2021

ONE OF THE MOST POPULAR WORKSHOPS! 
Experience Pharsalia with Annie at this incredible historic landmark and mountain venue in Nelson County, Virginia. Learn about growing, landscaping, harvesting, cooking, crafting and eating lavender.
Receive hands-on demonstrations using the many varieties at Pharsalia and get your lavender garden questions answered. Find out about their versatile uses and which plants grow best in Virginia and the region.
You're invited to stroll, breathe and enjoy the nearly magical versatility, incredibly fragrant and soothing perennial herb – lavender – during this workshop. Bring your own comfortable hat to decorate with an assortment of lavender as well as other flowers provided by Pharsalia so that you leave with a sweet memory and a lasting keepsake. This is a perfect getaway with a friend or anyone who might just need a dose of calming scented lavender.
Bring your clippers, a comfortable hat for the craft as well as a bag lunch and drink to enjoy on the grounds of Pharsalia after the workshop is over.
Lavender plants and products from Annie's farm will be available for sale and Pharsalia will also be selling our favorite clippers.
Fee for the workshop and materials is $100.00.
CANCELLATION POLICY: No refunds will be given to registrants 7 days or fewer from the day of the event.
WEATHER POLICY: Refunds will only be given if we are unable to reschedule the event.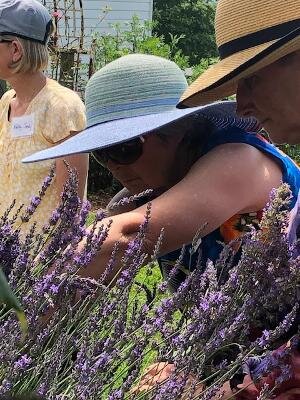 Plans for a Farm to France trip are underway for when it is safe to travel again! Watch the video from the farm's most recent adventure to the most amazing lavender growing region in the world.
Please see the sample Provence itinerary below. Check out the Provence! page on the website for more information. Email sunshinelavenderfarm@gmail.com to get all of the details.