PLEASE NOTE: The farm is open for prepaid ticketed events and preorder pick-ups.

Come for engaging visits and to browse soul-soothing locally grown and made lavender goods unique to the farm. Take a country drive with little traffic for special farm experiences.
The farm opens seasonally. In the spring and fall come for field-side demonstrations and plants for sun-loving gardens. June Bloom Lavender Festival! That's when the lavender really shows off. Lavender lovers get in the spirit during the Holiday Open House. Sip and nibble lavender-y laced treats. Sign up for unique artist workshops. Choose local gifts only discovered here.
Enjoy easy ways to learn and shop for calming and soothing lavender for body, garden, gifts, home and weddings.
1) Shop online & enjoy farm pick up on Wednesdays from
noon – 6 pm.
2) Farm to you. Order to have items shipped to you or to a loved one.
3) Keep reading to learn more about our Schedule of Events to include the June Bloom and Holiday Open Farm Days.
Be sure to sign up for the Lavender Letters and be the first to receive the event announcements from the farm.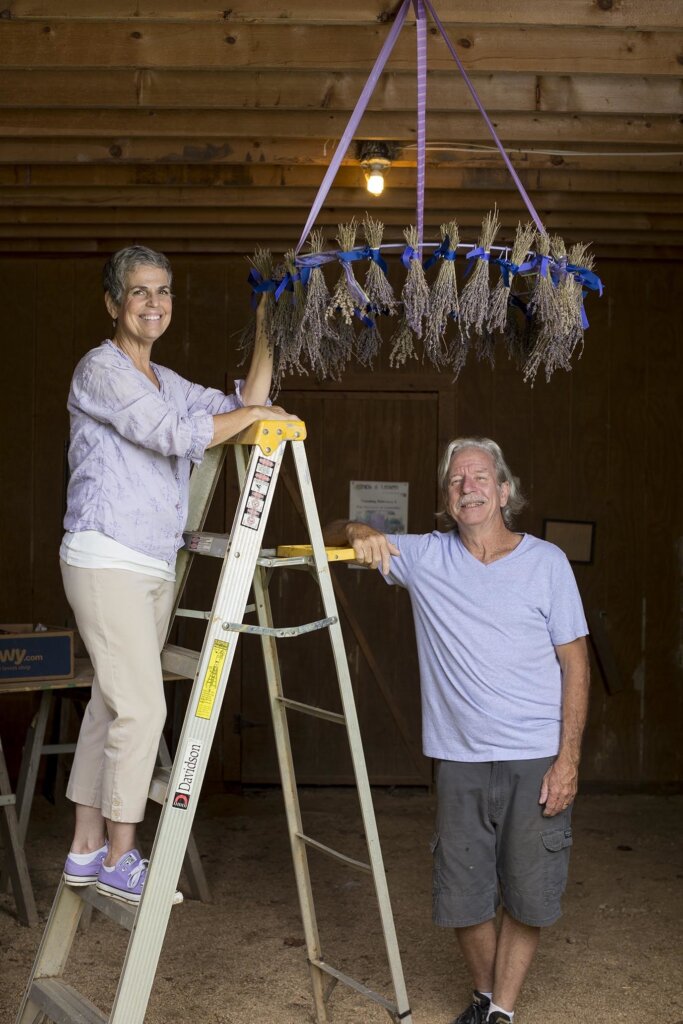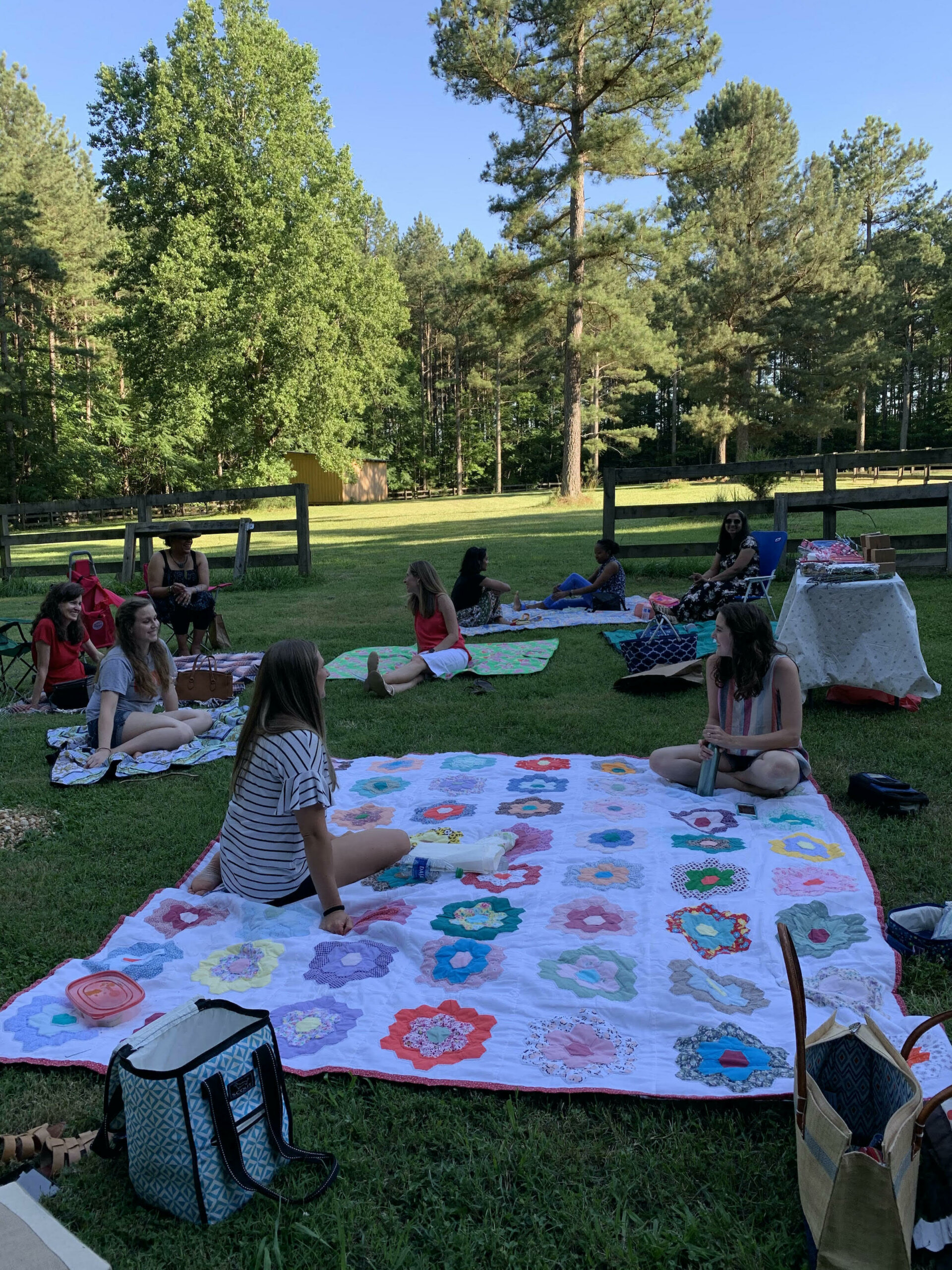 Provence & How about a Culinary & Christmas Markets Tour?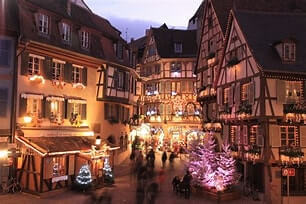 Plans for a Farm to France trip are underway for when it is safe to travel again! Watch the video from the farm's most recent adventure to the most amazing lavender growing region in the world.
Please see the sample Provence itinerary below. Check out the Provence! page on the website for more information. 

June Bloom Festival
Saturdays, June 3 & June 10
June Bloom! With lots of new experiences to try, here's to getting out into the country to reconnect with loved ones and enjoy the fresh lavender-laced air. Ahhh.
Tickets are limited = your best experience. Our family opens the farm to guests just a few days a year. June Bloom is a big deal here. The lavender blooms, you get to come and play, then we harvest the crop. You have our pledge to offer a fun and relaxing good time.
We're still partnering up with local artists and other small businesses, so stay tuned for more fun. The farm will open on Saturdays June 3 and June 10.
Support the artists! Workshop Tickets are ON SALE NOW.
General Admission tickets will go on sale closer to the event. (Kids under the age of 15 get in free with adult ticketholders, with workshop participants a priority.) Pre-paid tickets are required to attend.
NEW for Saturday, June 3
Eco-Printing Fiber Workshop. Dye with flowers & foliage. Choose organic socks or a cotton bandanna.
Glassblowing Workshop to create Bird Seed Feeders
Get Twinkling Fairy Hair with Friends
Kids' Barn Quilt Painting Workshop

NEW for Saturday, June 10
Community Natural Dye Bath Workshop
Glassblowing Workshop to create Bud Vases
Story Time + Monarch Butterfly Release
Get Twinkling Fairy Hair with Friends
Kids' Barn Quilt Painting Workshop
Beautiful Together Animal Sanctuary. Slash, the farm pup came from this rescue! Visit furry friends, adopt and support this local nonprofit.
BACK 'cause ya'll loved it!
Take a farm tour with owners, offered throughout the day.
Join a Lavender Craft Workshop using fresh sweetly scented lavender blooms. Fairy crowns, simple bundles or swags. Wands for more skilled hands.
Paint a Barn Quilt Square Workshop for your garden or home.
Join a Yoga Class with Water and the Well owner, Allie Doiron. Wake Up, Stretch, Flow and Heart Pump.
Picnic! See the menu and pre-order your lavender-themed snacks or lunch from our exclusive caterer at myjunebloom.com.
Visit with Honeygirl Meadery. Taste a variety of their award-winning meads. Yes, Lavender Mead too. Pair a mead with your picnic!
Orange County Master Gardeners & Beekeepers to help answer your questions.
Paws4Ever. Visit furry friends, adopt and support this local nonprofit.
Choose from lots of lavender plants for your southern garden or containers.
Shop the farm's Lavender Love Shop & Farm Market stocked with handmade lavender items lovingly created in small batches to soothe body & soul, for the garden, gifts, home and weddings too.
Lavender items are created from the crop grown using natural practices where no synthetic chemicals, herbicides or pesticides are used. You will find many one-of-a-kind items unique to Sunshine Lavender Farm.
Plan your farm visit now. Sign up for a  workshop and select your picnic from the lavender-themed menu.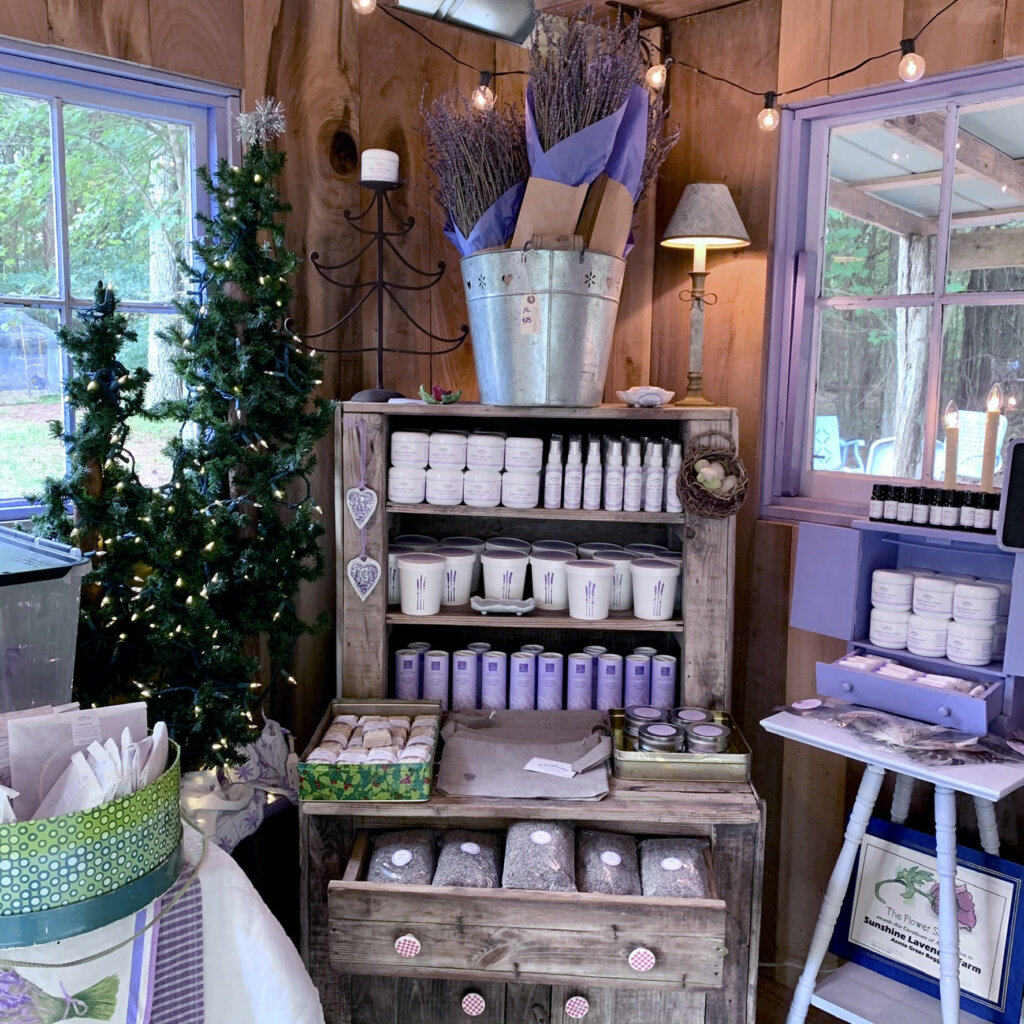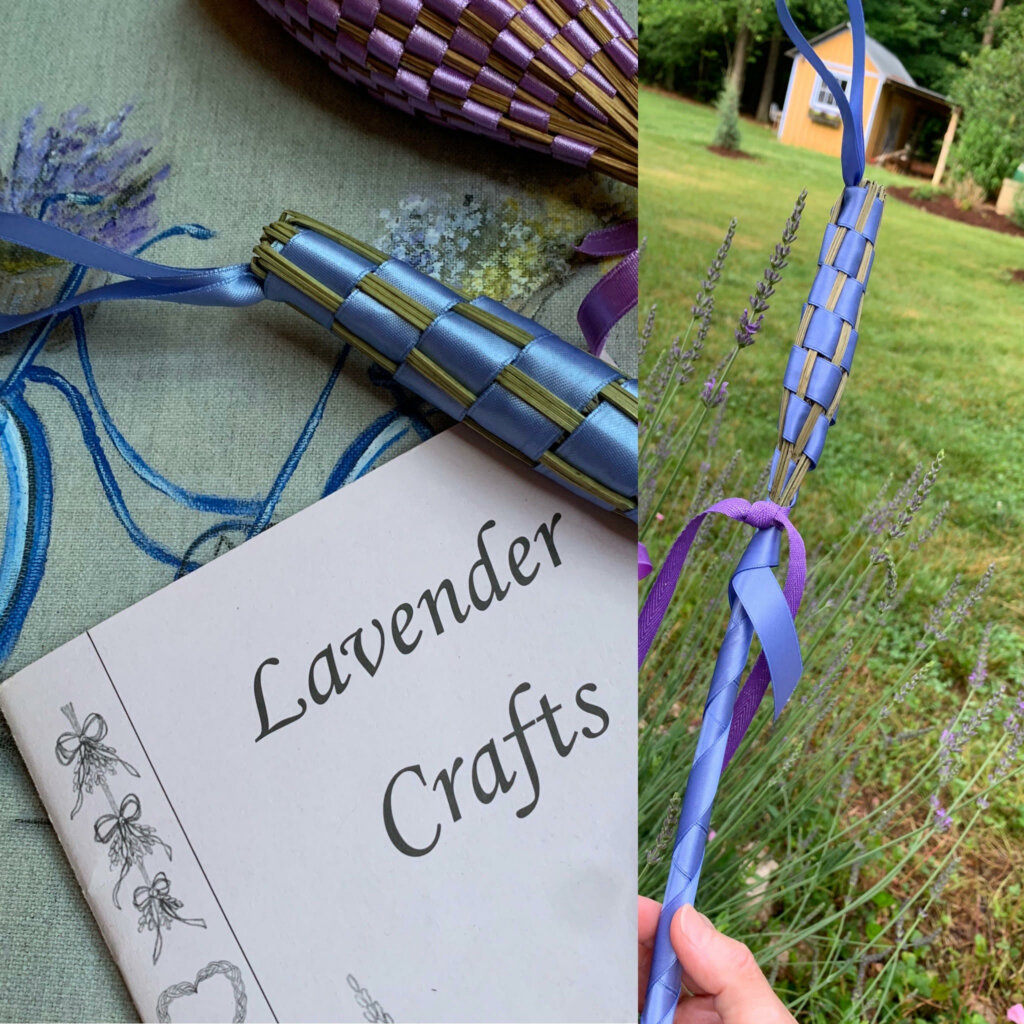 Paint a barn quilt square! 
For your garden space, a porch or for indoors, when you join this 2-hour workshop, you will choose from a variety of designs and paint colors to create your very own quilt square art at the farm. With the guidance from a local expert, this workshop is suited for adults and for children who will be accompanied by an adult. Space is limited. Register TODAY.
Craft with fresh lavender. For all skill levels, from simple designs to those for the more crafty – tie, weave and breathe in the delightful scents of sweet lavender! You may also stuff a sachet with preserved lavender to take home.
Back by popular demand! 
A local master glass expert leads popular workshops. During June Bloom, learn about glass blowing with three other guests, choose your color combination and create your very own bird seed feeder or bud vase. (Hummingbird feeder is from 2022.) Space is very limited. 
You're strongly encouraged to pre-order farm fresh snack and lunch items, courtesy of The Picnic Basket Catering.  Pre-order lunches as an individual or as a group on a single tab. Check out the June Bloom menu and pre-order your picnic today.
Calling all artists! Painters, are you looking for a plein air experience? Need a place to share your music? Please consider joining in.
The farm has invited other community partners and like-minded small businesses to consider a return to enhance your June Bloom experience. Follow updates here as plans evolve.
The Poultry Palace is home to a lovely flock of hens and will be clucking in celebration of your farm visit too. Due to the threat of avian flu or HPAI, this area will be closed to guests to keep our feathered friends safe.
You must get a ticket to reserve your spot for yourself, family and friends. You will be asked to check in upon your arrival. Your support of the farm is greatly appreciated.
The farm is quite small, and a truly humble home. In its second decade, there are some grandmotherly plants that are holding on (we don't have the heart for taking out plants until they are fully expired). You'll discover that the farm is feeling spry with oodles of young lavender plants, both in the front field and near the barn.
How did this event come about? The open farm weekend was originally planned as a thank you to the farm's loyal farm friends and a means to invest in those who help to harvest the lavender when the field is ready. The farm is open just a few days a year. In June, during June Bloom, while the lavender is in bloom, and just before the crop is harvested, then again for the Lavender Holiday Market. (Stay tuned.) For your comfort, bring a quilt or lawn chair. A hat, water bottle (working hard to be a zero waste/no single use plastic event), sunscreen, garden shears and of course your camera too. No pets, please. We look forward to seeing you on the farm soon!

Fall Lavender Planting Clinic, Sale and Glassblowing Classes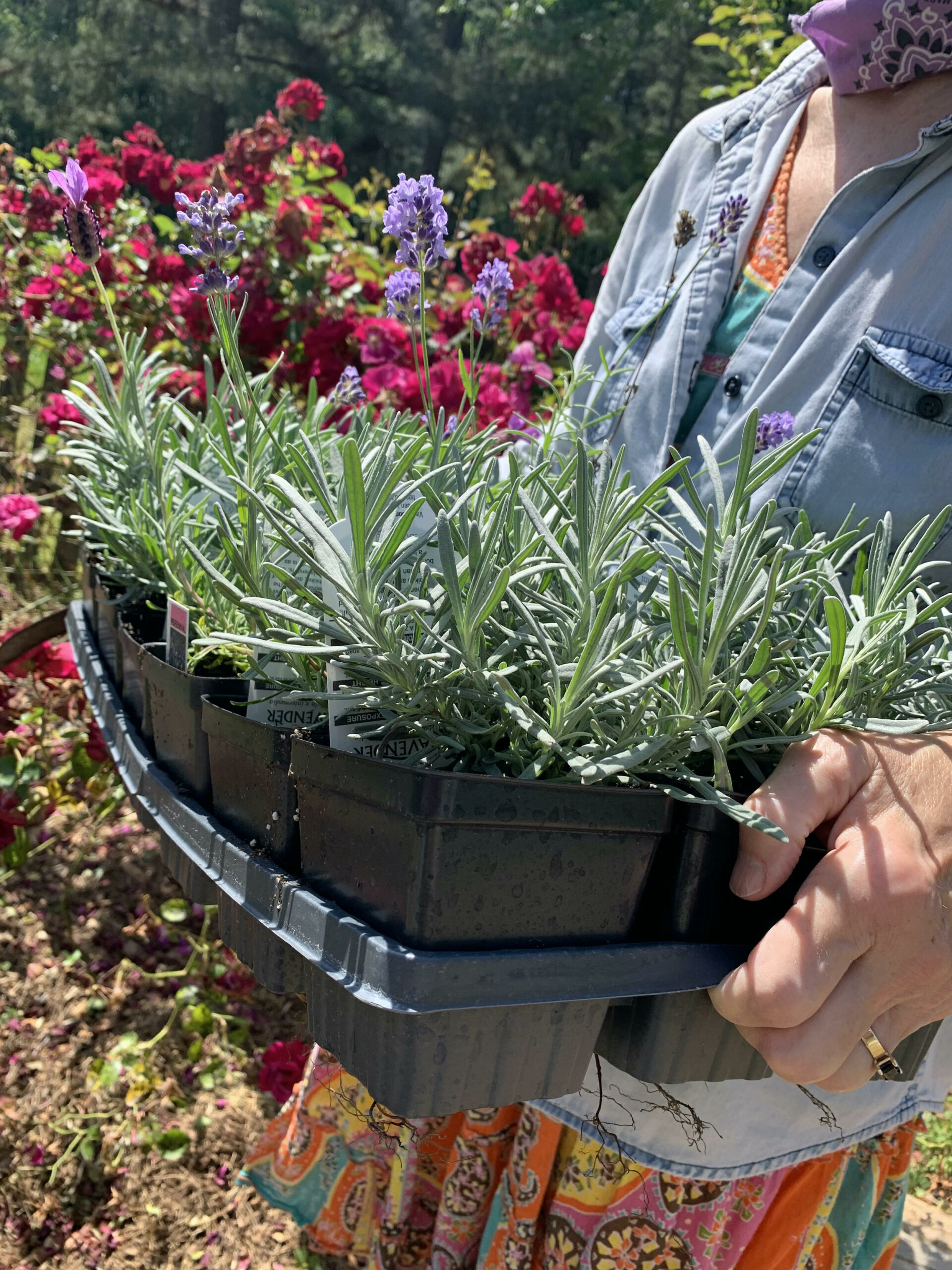 Lavender Lessons for Home Gardeners
Make a glass pumpkin or a sun catcher! Ticket sales open this summer.
Bring a loved one to make memories of a lifetime on the farm.
In this pretty tranquil setting, come for a fun, engaging and relaxing experience.
Exclusive for home gardeners! Get proven planting and care tips. Learn how with your local lavender farmers, Dale & Annie Baggett, who have been growing lavender for over 22 years. Bring your questions and get the answers specific to your garden. Field-side demonstrations!
Join a glassblowing class! Team with a local master glass artist to create a colorful pumpkin or a sun catcher. Space is limited.
In addition to the wide range of lavender plants ready for your garden, in the new Lavender Love Shop & Farm Market, you'll find the farm's unique collection of soul-soothing handcrafted goods for the body & soul, gifts, home and weddings too.

Holiday Farm Market 2023 | Stay tuned.
Farm festivities for you! Celebrate local lavender.
Get a glimpse of the farm when the lavender is snoozing in the field and the sweet scent of lavender prevails on what many describe as a charming and beautiful destination.
Decorated for the holidays, sample lavender goodies, sip lavender hot chocolate, visit with farm family hosts and lavender lovers from near and far.
Experiences are gifts in themselves! Be a glassblower for the day!! You'll also discover our handcrafted local lavender to soothe your senses for the body, garden, gifts, kitchen, home and weddings too from the lavender that we grow here. Attendees may even win a farm-related door prize!
In the shiny new Lavender Love Shop & Farm Market, browse for unique and many one-of-a-kind handmade gifts you'll only find here.
Tickets are required to visit to enjoy the farm anytime during open house hours.