History of Lavender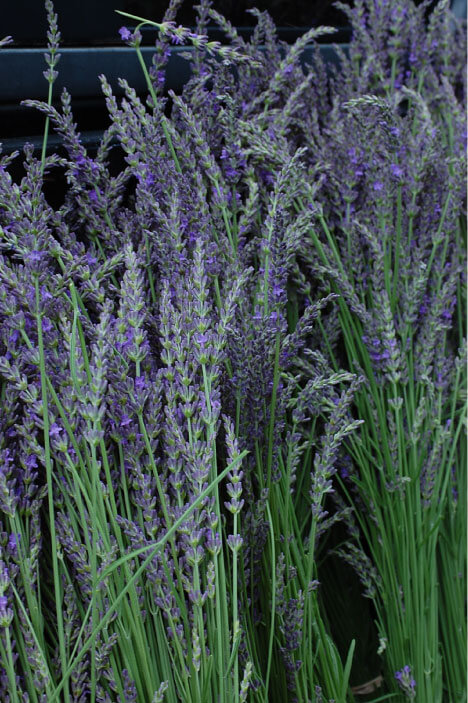 [dropcaps]O[/dropcaps]ne of the oldest known herbs, lavender is prized for its fragrance, color and beauty. It is one of the most popular scents in the world and is widely recognized because of its versatility. From common uses like freshening closets and dressers to my personal goal of teaching that lavender is a wonderful herb to cook with, it is a pleasure to grow lavender in the garden and to use it every day.
It is difficult to pinpoint the origins of lavender. The Greek writer, Dioscorides, documented a list of plants and their medicinal uses, which served as a reliable resource until the sixteenth century. So, lavender is native to the Mediterranean region and grows in many countries throughout the world. It is believed that it was one of the very first herbs brought to America by the colonists.
Lavender is a practical herb, with many, many uses. Early use of lavender was "strewing", or where lavender and other strong-scented herbs were scattered on the floor to mask odors and act as a deodorizer, antiseptic and insecticide. This practice continued throughout the centuries, and even today we scatter lavender florets on our wool rugs in spring, leaving them on the floor for several days pushing the florets deep into the fibers. It makes for a delightful vacuuming experience!
Lavender historically has been a major ingredient in medicine bags due to its healing qualities and has been considered nearly a cure-all! Lavender relieves headaches, calms nerves, eases menstrual problems, heals acne, soothes insect bites, and eases the symptoms of vertigo, memory loss, melancholy and more. Today, it is still used in herbal remedies and is oftentimes the first choice of massage therapists for their clients. Eye pillows and sachets of all sorts filled with lavender are natural sleep aids, easing stress and lifting spirits.
Although lavender is herbal and natural, it can be dangerous if used incorrectly, so take caution if you have allergic reactions to other herbs. Refer to a registered herbalist or practitioner, especially for internal applications and if you have specific concerns.
[button-purple url="https://www.etsy.com/shop/sunshinelavenderfarm" target="_blank"]Planting & Caring for Lavender [/button-purple]
[div class="lavender-letters"]
Sign up for Lavender Letters, our enewsletter!
You'll get the official invitations to our special events, plus recipes,
farm updates, lavender gardening tips, and more.
Your email is safe with us! We promise not to overwhelm you. Unsubscribe at any time.
[end-div]